Technology-intensive specialized company
ZTON Group was founded in 2003 and started as Daesung SPV.
It is a sales- and technology-intensive specialized company that
maximized synergy by combining special vehicle marketing and
engineering (design, etc.) by converting to a corporation establishment in 2008.
Thorough follow-up management
We are concentrating all our resources to provide
the best product sales and follow-up management
through customer-specific product development and
post-management services.
A constantly evolving company
Now ZTON GROUP does not settle only in Korea and
actively promotes overseas sales through constant technology
development and marketing activities, and starts to leap as a small
but strong company and ZTON GROUP that contributes to the national economy.
Global ZTON GROUP
With endless passion and constant innovation,
ZTON GROUP will be with the customer into
a wider world and a newer future.
Working principles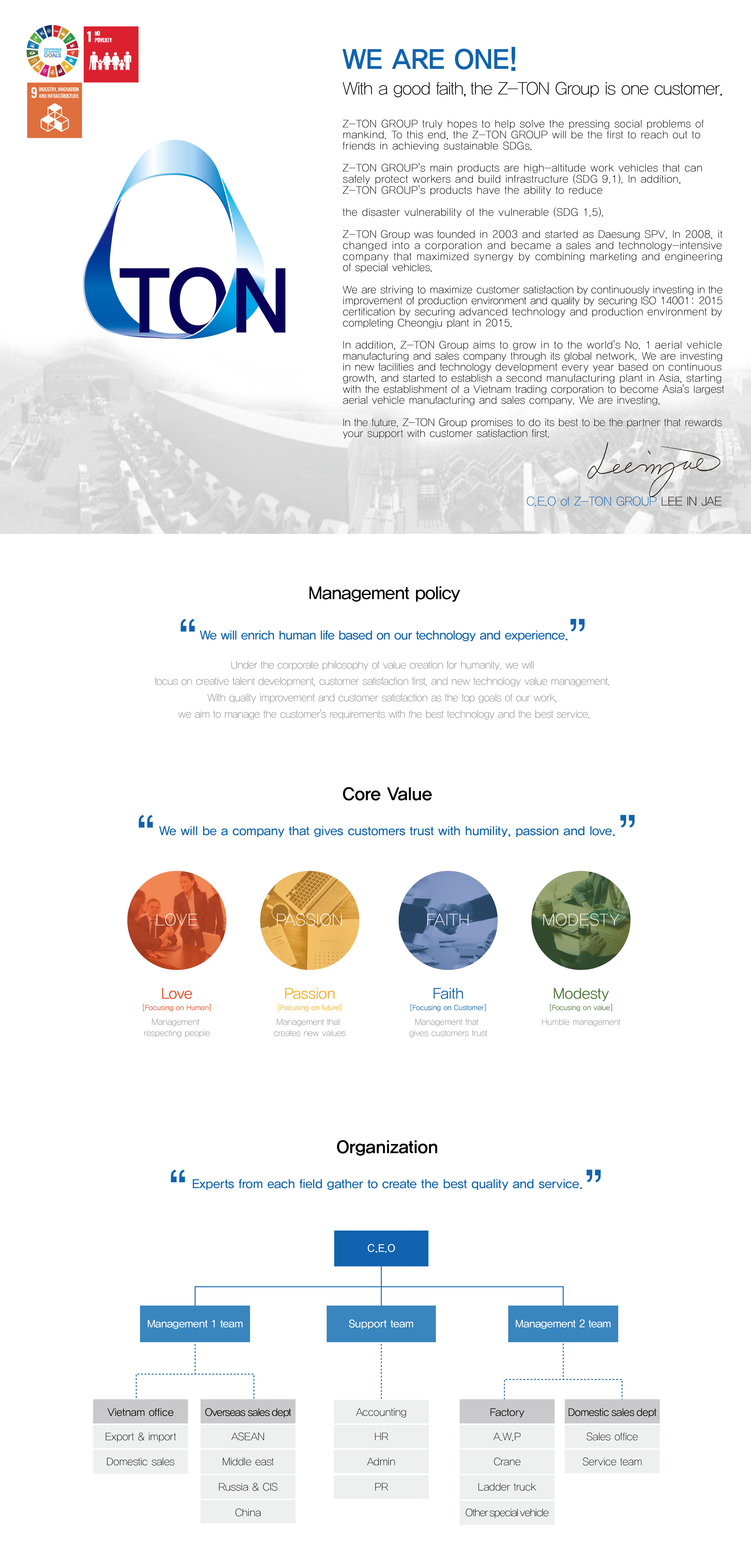 Head Office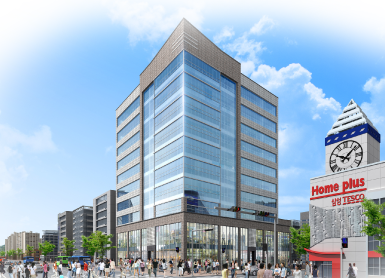 8F, Ire-Tower,24, Byeollaejungang-ro, Namyangju-si, Gyeonggi-do, Korea TEL : +82-31-574-2081
Ι

FAX : +82-31-573-2086








Ochang Factory

274, Hugi-gil, Ochang-eup, Cheongwon-gu Cheongju-si, Chungcheongbuk-do, Korea TEL : +82-31-574-2081
Ι

FAX : +82-31-573-2086